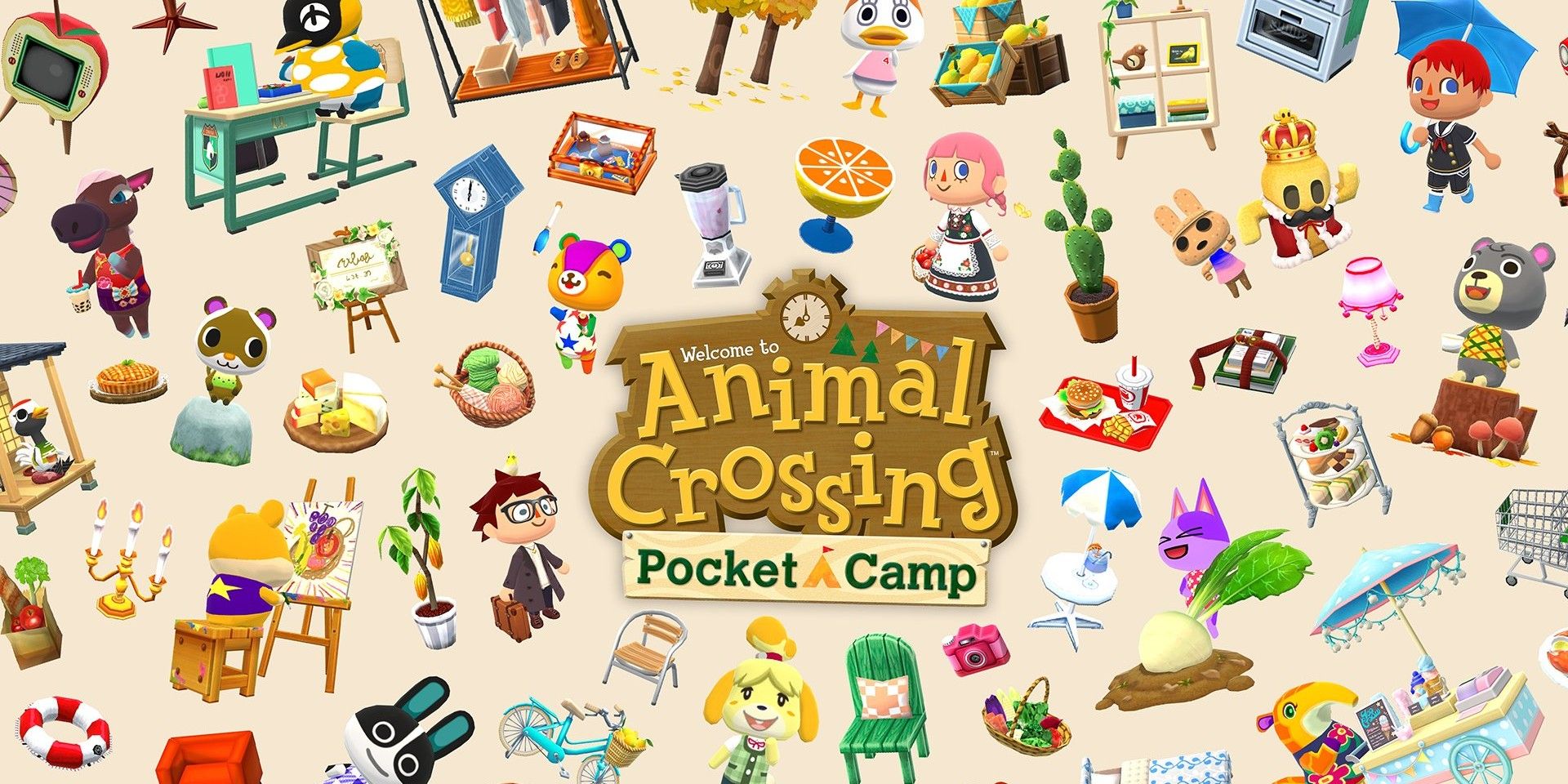 Animal Crossing pocket camp update doubles villagers in camp
The Animal Crossing: Pocket Camp 5.0 update has been released and includes an increase in the number of villagers players can house in their campsite.
mobile game Animal Crossing: Pocket Camp received a major update this week, including doubling the number of villagers players can house in their campsite. The game has received over 60 million downloads and has continued to receive constant updates since its release in 2017. Although the game has seen a slight dip in popularity since Animal Crossing: New Horizons was released in 2020, pocket camp still maintains an active player base worldwide.
Animal Crossing: Pocket Camp offers players a miniaturized version of the animal crossing experience, giving them a campsite to run, decorate, and fill with animal villagers. Outside of forming friendships with villagers, the gameplay mainly focuses on two things: obtaining limited-time rare items to decorate their campsite, and limited-time events focusing on activities like gardening and fishing. The game received criticism that unlike other entries in the animal crossing series, pocket camp contains microtransactions. A new currency, Leaf Tickets, is used to purchase special items either directly or through fortune cookies, the game's version of loot boxes. They can also be used to speed up progress during in-game events. Players can still earn Leaf Tickets in-game without purchase, but their progress will be considerably slower.
Related: How In-Game Microtransactions Became Such A Widespread Problem
the pocket camp The team announced the game's 5.0 update on Twitter this week, outlining several new changes to the title. One of the biggest is the increase in the number of villagers allowed at player campsites from 8 to 16. The update introduced new ways for players to integrate the game with their smartphone – a new pocket camp widget can be placed on user home screens which will display the date next to quotes from animal crossing villagers, and the game can now be linked to a phone's pedometer and display daily in-game steps. A new Pocket Planner feature will help players track in-game events and item release windows. Finally, a new paid subscription has been announced: for 99 cents per month, the Merry Memories subscription will allow players to purchase new designs for their diary, as well as use special stickers to mark special memories with their villagers. . Subscribers will also receive more seasonal rewards as well as 20 Leaf Tickets per month.
A major update for Animal Crossing: Pocket Camp, version 5.0, is released today! We've covered all the major new features, including the new in-app scheduler, in this video. Enjoy! pic.twitter.com/urrw4RePeL

— Pocket_camp (@Pocket_Camp) January 27, 2022
While the expansion of potential campsite members is exciting, the rest of this announcement has largely fallen flat with players. Two subscriptions for Animal Crossing: Pocket Camp were already available: the Happy Helper plan and the Furniture & Fashion plan for monthly payments of $2.99 ​​and $7.99 respectively. The inclusion of more microtransactions – specifically a subscription service that simply lets players buy more stuff – didn't sit well with many fans of the series. Additionally, the new Merry Memories plan doesn't offer enough free Leaf Tickets to buy a single loot box or special item – a fortune cookie requires 50 Leaf Tickets, and special items cost an average of 250.
Other than the extra campers, this update wasn't what many fans were hoping for. Requested things like new locations and events have been replaced with microtransactions, which have long been one of the biggest complaints players have about Animal Crossing: Pocket Camp. However, some fans remain hopeful that the AAnimal Crossing: Pocket Camp The developers, who have always been consistent in updating the game, will consider player feedback in the next update.
Next: Animal Crossing: New Horizons Brilliantly Uses Mobile Gaming's Worst Cheats
Source: Pocket_Camp/Twitter
Pokémon GO Legendaries Regirock and Registeel return with five-star raids
About the Author