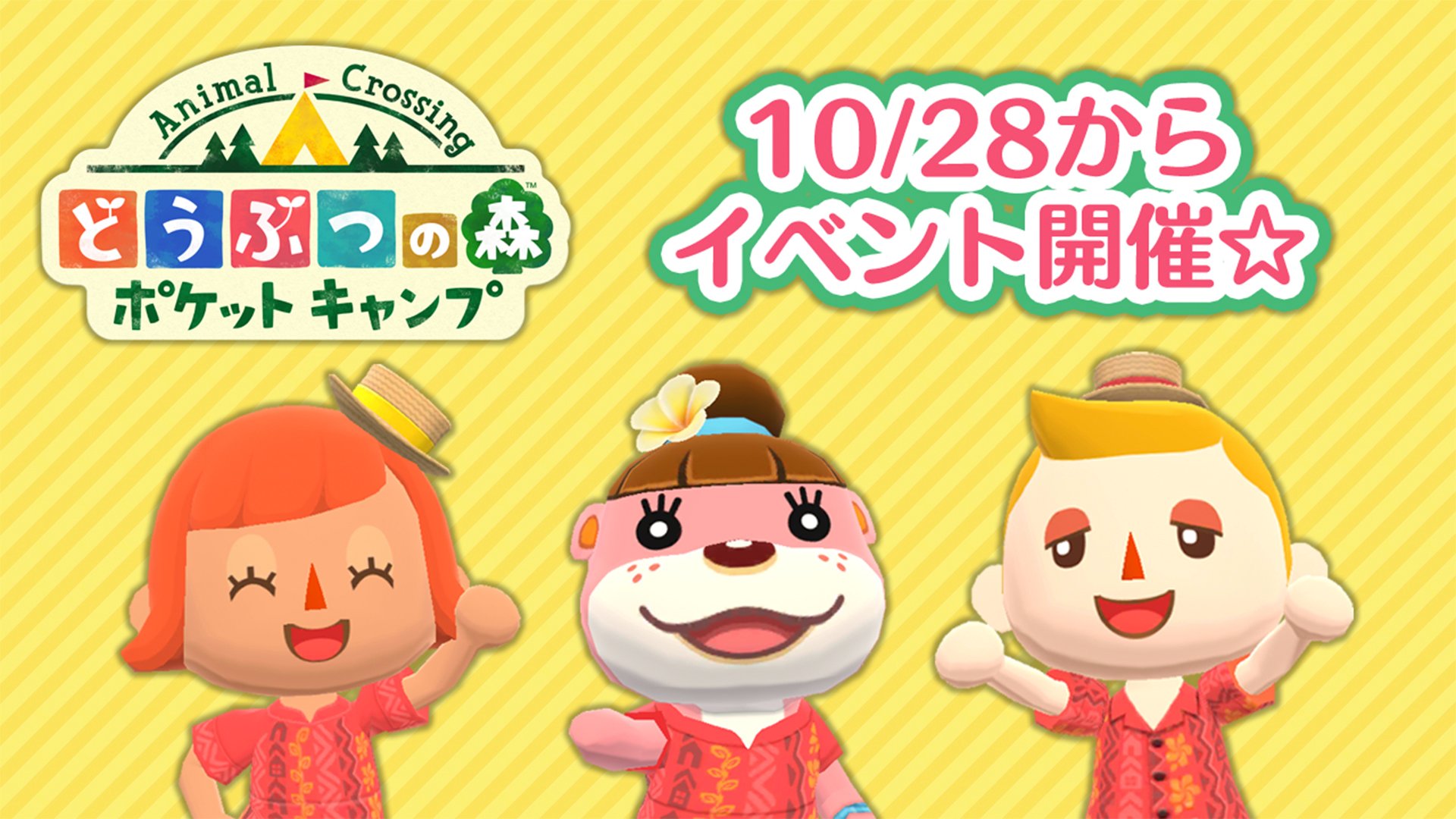 Animal Crossing: Pocket Camp will have a New Horizons update-themed event, featuring Lottie from Happy Home Paradise DLC
It was a big day for Animal Crossing fans! Today's Animal Crossing: New Horizons Direct showed what's coming to the Nintendo Switch title next month, along with the announcement of paid DLC, details on the next set of amiibo cards, and more. Not everything was included in the presentation, as noted by the Japanese official Nintendo website. Animal Crossing: Pocket Camp, the Animal Crossing mobile game, is joining an event to celebrate the new update. Lottie from Paradise Planning is also ready to party!
So far we know that the event login bonus will be your new work uniform from Animal Crossing: New Horizons – Happy Home Paradise (the paid DLC). Nintendo is also teasing that we might see new villagers roaming the campgrounds (perhaps the "new" villagers added to New Horizons)! This aligns with the first New Horizons-focused event that Pocket Camp held in March 2020. Lottie's integration has yet to be clarified – either as a monthly event rep at your campsite or as a purchasable NPC through Leaf Tickets. At least, given the render, we know she'll be included one way or another.
Expect more details from the Official Animal Crossing: Pocket Camp Twitter account later this month as we rapidly approach Thursday, October 28.