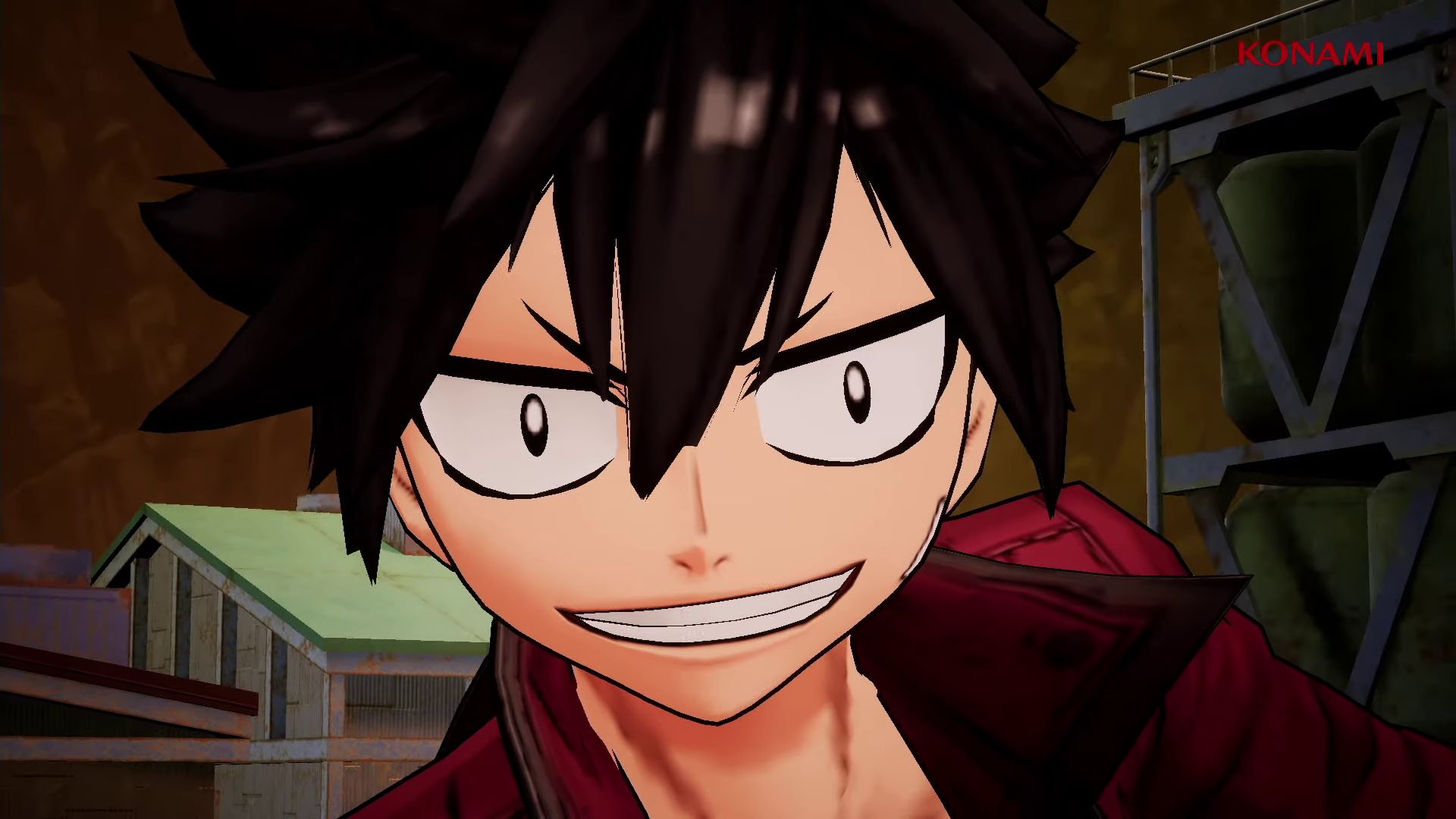 Edens Zero: Pocket Galaxy will be released on February 24
Top-down action RPG Edens Zero: Pocket Galaxy will be launched for iOS via App store and Android via google play on February 24, publisher and developer Konami announced.
Here is an overview of the game, via its shop pages:
On

Introducing the new mobile game from artist Hiro Mashima's hugely popular manga Eden Zero!

A faithful adaptation of its world and story in stunning graphics that will bring fans of the original anime and manga to tears, as well as those who have yet to explore it!

Take off into space with just your phone! Start your adventure with pocket galaxy!

Edens Zero: Pocket Galaxy is a top-down action RPG of space fantasy manga Eden Zerosimply called pocket galaxy. It's easy to play on your smartphone, letting you take control of its captivating characters!

Main characteristics

It's true to the original, but also includes original stories! The main storyline is fully voiced. Experience Hiro Mashima's richly animated story full of tears and laughter. Don't worry if you haven't experienced the original yet. Simply playing the game will allow you to fully familiarize yourself with the universe of Edens Zero: Pocket Galaxy will also have its own original story content! Maybe you'll even see a side of the characters that you didn't have in the original? !
Participate in exhilarating and extravagant battles! A true hack and slash experience! Recreate dazzling battles using Ether Gear's special abilities. Configure your skills and one button is enough to easily unleash them on groups of enemies and powerful bosses. Chase the perfect build, keep taking on quests, and customize your skills and gear! The difficulty of finding quests will change significantly based on your skill and gear combinations. Hack and slash to improve your character!
There are over 100 types of costumes to equip, including those designed by Hiro Mashima himself! There are also over 100 types of equipment to obtain through quests. You will have lots of cool and cute clothes to wear. Put on your favorite character in your favorite outfit! Changing their appearance is fun, but don't forget about changes in your gear abilities and skill compatibility. Will you favor looks or performance? It's up to you!
Compete against players from around the world in the arena and climb the leaderboard! pocket galaxy will be released worldwide in 11 languages ​​(Japanese, English, French, Italian, German, Spanish, Portuguese, Brazilian Portuguese, Traditional Chinese, Simplified Chinese and Korean). Build a crew you'll be proud of and test it against other players! Climbing the leaderboard will earn you rewards!

Who is Edens Zero: Pocket Galaxy recommended for?

Those looking for a real action RPG for their smartphone.
Those who want to try a hack and slash mobile game.
Those looking for a free action game.
Those who enjoy facing and defeating powerful enemies and bosses multiple times.
Those who like anime or manga and want a game that immerses themselves in this kind of universe.
Those who love movies with high quality visuals, like anime.
Fans of the works of Hiro Mashima Eden Zero, Fairy taleWhere Master Rave.
Those who like to fully train and strengthen their character.
Those who want many costumes and skill combinations to create characters that really look like them.
Those who want to go on an adventure in cool and cute outfits.
Watch the launch trailer below.
English
Japanese