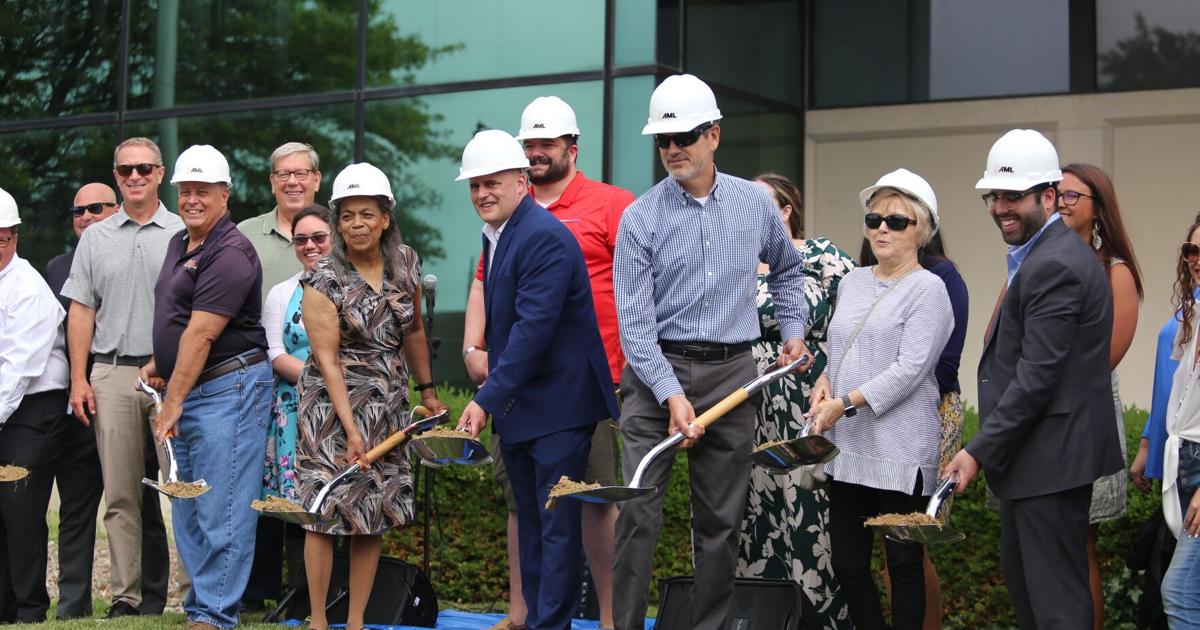 Jeffersonville Township Public Library Opens Pocket Park | New
JEFFERSONVILLE – The Jeffersonville Township Public Library is creating an outdoor space to enhance and expand the library's role in the community.
Representatives from the library, One Southern Indiana (1si), and the city of Jeffersonville gathered Tuesday to celebrate the grand opening of the pocket park, which will be outside the library along Court Avenue.
The train-themed park will feature a Story Walk, community seating, a performance area, wooden train carriages, musical play equipment and free Wi-Fi. The space will be wheelchair accessible and will include features for children and adults with physical and intellectual disabilities.
David Seckman, director of the Jeffersonville Township Public Library, said the park "aligns with the library's vision" because it will be "a community space that is welcome for everyone."
"The idea of ​​the park is that it will be accessible to all ages and abilities, so it's something special," he said. "It's something we wholeheartedly believe in at the library – the idea that the library is welcome for everyone, that it's for everyone, and the idea that we can break down barriers access so everyone in our community can use the library."
Seckman said the space will also encourage "lifelong learning."
Wendy Dant Chesser, President and CEO of 1si, said she was thrilled to celebrate the inauguration of "something that will open minds for decades to come".
Jeffersonville City Councilman Bill Burns said the pocket park will serve as an extension of the city's downtown.
"We often think about how we can get people to start using Court Avenue as part of our downtown, beyond the courthouse and law offices," he said. "It's a way of attracting them, and it also ties into our arts and culture district – we have a little park there that gets quite a bit of use and has a walk of stories, so it's somehow related."
The library has received various donations to support the pocket park, including $16,000 from the Jeffersonville Township Public Library Foundation and $80,000 from the Community Foundation of Southern Indiana. The park is halfway to its goal.
The library foundation raises money for the park through sponsorships, including selling custom brick pavers to place in the park.
"I think if we could raise another $90,000, we'd be pretty good," Seckman said.