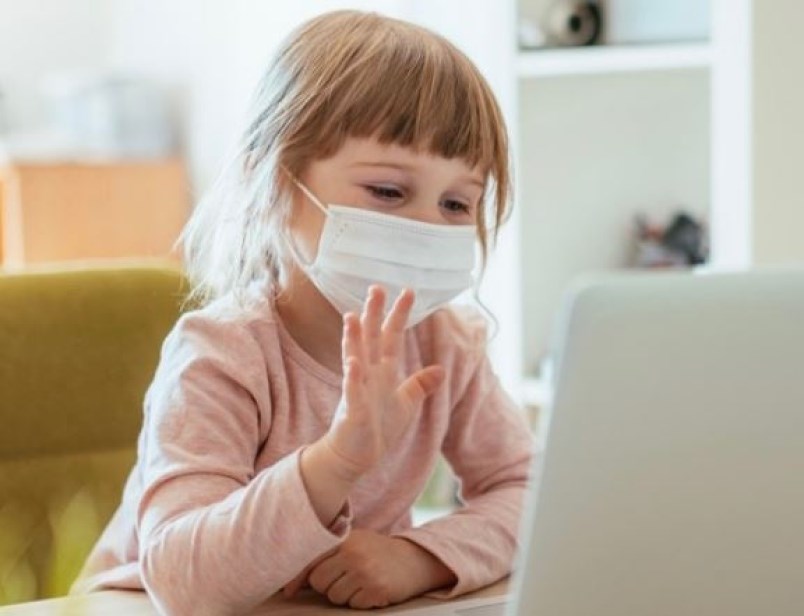 'Keep your mask in your pocket:' End of term sparks mixed reactions in York Region
The medical officer of health continues to encourage mask use, especially after spring break trips, gatherings
Not everyone — especially teachers and some parents — welcomes the lifting of masking requirements across the province after March Break.
Shameela Shakeel, parents and education advocate for Newmarket, who runs a popular regional Facebook page for parents, said masks help protect others.
"It is an act of solidarity, compassion and care. These are values ​​that we should teach our children and our teenagers," she told her group.
Teachers' unions, including the Elementary Teachers' Federation of Ontario, are also opposed.
"Lifting the mask mandate too soon can lead to further disruption of in-person learning and negative health and safety effects for ETFO members, students and their families. Ontarians deserve stability and security, not more chaos," ETFO Ontario President Karen Brown said in a press release.
The Children's Health Coalition – made up of SickKids Hospital and other pediatric organizations – said in a press release that it would have preferred that masking be maintained in schools for two weeks after March break to assess the impact of a wider reopening.
"As leaders in child health, we know that masking is an important layer of protection in preventing COVID-19 and has prevented widespread transmission in school settings. Although there have been recent calls to remove this public health measure, now is not the time," the statement said.
The province lifted masking requirements for schools and most other settings starting March 21, except for public transit, health care and long-term care facilities.
York Region Medical Officer of Health Dr. Barry Pakes said the change would have to wait until the end of March. Although he said the region would always encourage mask-wearing "out of consideration for others," he did not speak out against the province's decision.
"I hope Canadians, Ontarians and residents of York Region keep their masks in their pockets and put them on when you need them. Remember to be kind and considerate as we all navigate this new phase," Pakes said. "It is understandable that people may have different views regarding the timing of the mask mandate removal, as it will happen immediately after March Break, after so many families are traveling and gathering with others. The Province and York Region will continue to monitor the measures and respond appropriately.
"While most of the measures will disappear, we must recognize that this does not mean the end of COVID-19," Pakes added.
However, many residents welcome the lifting restrictions, including parents and others who say many are not following current masking rules during events.
"Wear a mask if you are nervous. But really, masks or not, life is getting back to normal," said a local commenter on social media.
School boards in York Region have not yet indicated how they will respond to the changes, which also signals the end of the cohort and on-site screening. The York Region District School Board said it would support all students as the changes take effect.
"We appreciate that students and families may have mixed reactions to this announcement. Our educators will continue to support student well-being as these changes are implemented and will work to ensure that all of our students feel safe, welcome and supported," the council said. . "Also rest assured that we will continue to consult with public health to ensure we are taking all appropriate steps to protect the health and safety of our students, staff and families."
The York Catholic District School Board said it would soon share information about the announcement with its community.
Newmarket's mother, Samantha Denuzzo, who refused to take a COVID-19 vaccine for herself or her family, welcomes the "long overdue" lifting of the mask mandate.
But she said the impact of the rule changes on her life would be minimal, as she had already placed her children in private education. She said her family had refused to wear masks or go anywhere requiring a vaccine passport throughout the pandemic. She said they refuse to return to any companies that follow these rules, even now that they are ending.
Denuzzo said their fight was not over. She said she and like-minded people want to keep fighting to pass laws so mandates like the pandemic can't happen again.
"We have to do better for our children," she said.