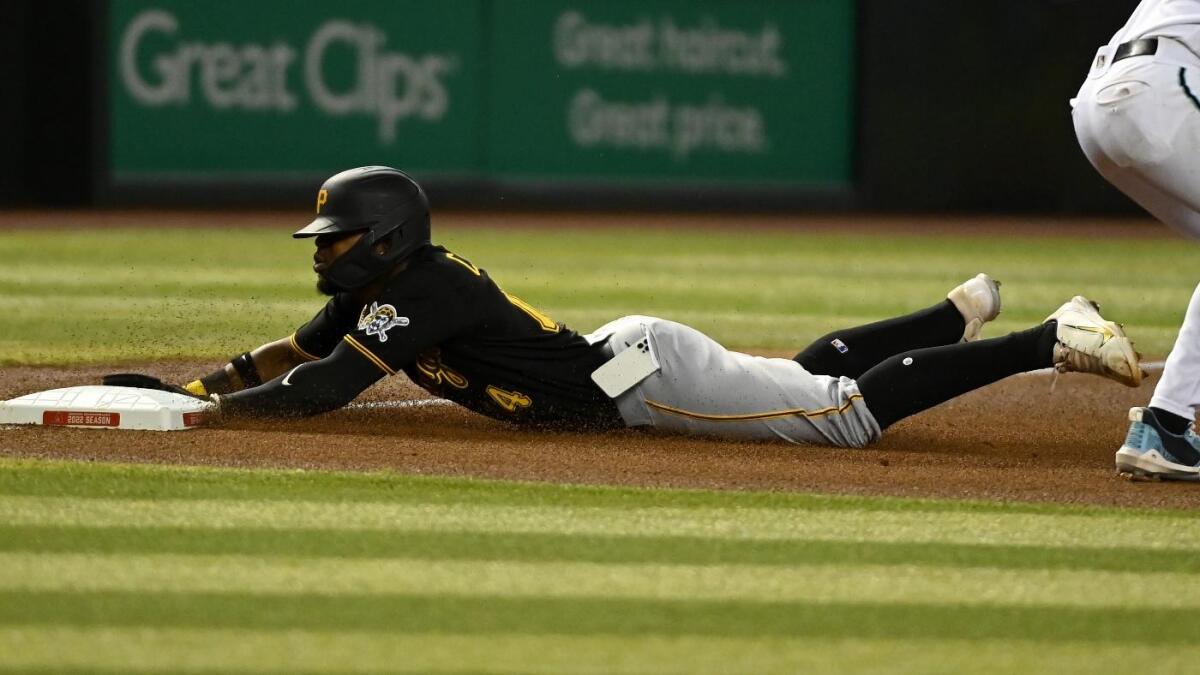 MLB is investigating why the Pirates' Rodolfo Castro had a cellphone in his pocket during the game, report says
Getty Images
Modern technology has allowed people to take their phones, along with the power of the internet, with them wherever they go. Pittsburgh Pirates second baseman Rodolfo Castro circled bases against the Arizona Diamondbacks on Tuesday night, and he broke MLB rules in doing so.
In the top of the fourth inning, Castro walked to a draw before advancing to third base on a single by teammate Oneil Cruz. As he slid into third base, Castro's phone fell out of his back pocket.
Not only was this an embarrassing moment for Castro, but in the process he actually violated an MLB rule that prohibits electronic devices on the field or in the dugout. The league is "reviewing" the incident, and it's unclear whether Castro will be sanctioned for his gaffe, by Ken Rosenthal of The Athletic.
To make matters worse for Castro, he had just been recalled from the Triple-A Indianapolis Indians before the game. During his post-match press conference, Castro explained through an interpreter that he had mistakenly left the phone in his pocket before taking the pitch.
"I don't think there's a professional baseball player that would ever go out there with the intention of picking up a cell phone," Castro said, via ESPN. "It's horrible what happened to me. Obviously it was very unintentional."
In the Pirates' 6-4 loss to the Diamondbacks, Castro went 0 for 3 with a walk. In 22 games with the Pirates this year, he is hitting .189 with one home run and four RBIs.