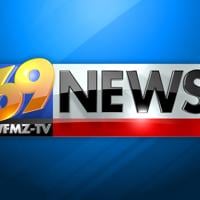 Red Pocket Mobile Announces Strategic Partnership with Vonage | News
THOUSAND OAKS, Calif., February 2, 2022 /PRNewswire-PRWeb/ — Red Pocket Mobile, an increasingly popular alternative to large wireless carriers, today announced a partnership with Vonage, a global leader in cloud-based business communications that helps businesses accelerate their digital transformation, which brings mobile and enterprise systems together in one easy-to-use, low-cost package.
"Businesses of all sizes have long struggled with a bewildering mix of business phone platforms and mobile phone providers that don't work well together," said Scott Ballard, Director of Productivity for Red Pocket Mobile. "That changes today. Our partnership with Vonage joins a leading cloud-based business phone system with premium mobile service available to all of a company's employees on any major mobile network – to an extraordinary price."
For only $45 per line, the Red Pocket Business Plan offers unlimited minutes, text messages and 25GB of domestic 5G data per line bundled with Vonage's feature-rich UC cloud business phone system with auto attendant. A business with as few as five employees can quickly set up mobile phone service for all employees and its business phone system with just a few clicks.
Red Pocket Mobile provides service on all major cellular networks nationwide, so a company can mix and match mobile networks per line at the same great price. Plus, there are no activation fees, no overage fees, and no credit checks. International calls are also free, including unlimited international calls to over 80 countries.
"Businesses today rely on mobile as their primary communication tool, but mobile business service offerings have not kept pace," said Vivek Sharma, Vice President of Partnerships for Vonage. "The integration of our award-winning business phone system with Red Pocket Mobile's acclaimed wireless service is a win for businesses large and small. We are thrilled to partner with Red Pocket Mobile to create the communications experience that today's businesses deserve."
To learn more about the Red Pocket Business Plan and sign up to receive updates, special offers and more, visit redpocket.com/business.
About Red Pocket Mobile
At Red Pocket Mobile, we know that many people are frustrated with their big carrier due to poor customer support and overpriced plans. We provide better customer service and the same coverage, but at a lower price – so you can stay connected while using a phone service you love. We're proud to be a US-based company rated Excellent by customers who have reviewed us on Trustpilot and rated A by the Better Business Bureau.
Media Contact
Jonathan JassoRed Pocket, 5404807611, [email protected]
SOURCE Red pocket